HOME
>
Movie & Publication (Production by MOE)
Production by MOE
MOE produces the movies and publications of environmental remediation such as decontamination activities and the information of radiation protection in Fukushima.
Publication
Manga "Nasubi no Gimon (Nasubi asks Questions)" Food Edition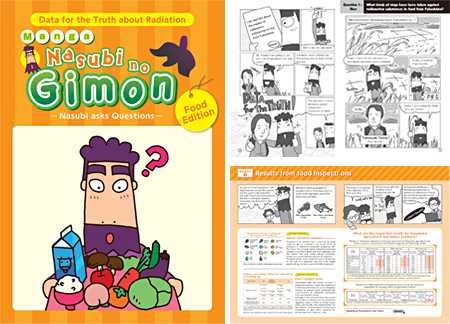 Decontamination of agricultural land (paddy fields and orchards) in Fukushima Prefecture, and measures against radioactive substances in foods such as rice, fruits and milk, are detailed in the narratives of farmers and practitioners, as well as in the commentary of experts.
Published: August 28, 2017
Update: May 2020
Pamphlet What Does "Recycling of Removed Soil" Mean?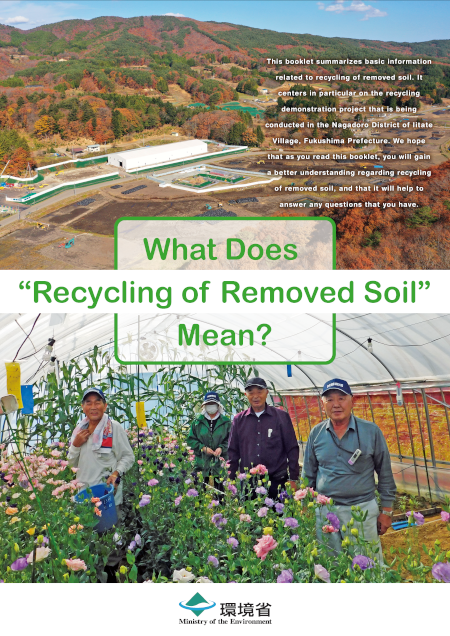 This booklet summarizes basic information related to recycling of removed soil.
It centers in particular on the recycling demonstration project that is being conducted in the Nagadoro District of Iitate Village, Fukushima Prefecture. We hope that as you read this booklet, you will gain a better understanding regarding recycling of removed soil, and that it will help to answer any questions that you have.
TV Programs and Videos
Nasubi asks Questions Part 4 [#1 Are the radiation levels at the temporary storage sites safe?]
---
Nasubi asks Questions Part 4 [#2 Can radioactive materials leak from the temporary storage sites?]
---
Nasubi asks Questions Part 4 [#5 What is radiation level on Mt. Everest?]
---
Nasubi asks Questions Part 1 [#1 Are temporary storage sites safe?]
---
Nasubi asks Questions Part 1 [#7 How much soil is removed during the decontamination of residential land?]
---
Nasubi asks Questions Part 1 [#10 How much radiation are we exposed to in a year?]
---
Living in Fukushima : Stories of Decontamination and Reconstruction