Updated Information
News & Topics
Post date:2016.9.9
The 5th Annual Meeting of SRRCE and International Symposium of Environment Radioactive Contamination" on July 8 (Fri.) 2016 in Fukushima
Date:July 8(Fri.), 2016.
The 5th Annual Meeting of the SRRCE and International Symposium of Environment Radioactive Contamination was held in Fukushima by the Society for Remediation of Radioactive Contamination in Environment (SRRCE), co-hosted by the Ministry of the Environment.
Experts from U.S. and Japan were invited and made presentations on current status of decontamination and environmental remediation as well as related research and development of technologies, in which over 150 people attended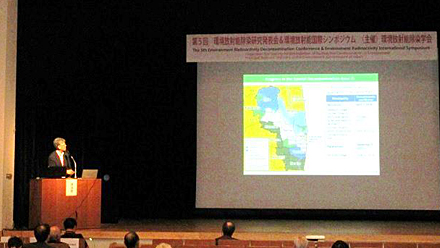 Post date:2016.5.25
Decontamination Report was put on the International Cooperation page.
Progress
Detail and recent information, please check the progress sheet;
Progress on Off-site Cleanup and Interim Storage in Japan October 2016 (Post date:2016.10.18)

or please visit Decontamination Information Plaza in Fukushima City

---
*Click here for details
MOVIE
Living in Fukushima : Stories of Decontamination and Reconstruction
Nasubi no Gimon ("Nasubi's investigation")
Link