Updated Information
News & Topics
Post date:2017.03.21
The 2nd IAEA-MOE Experts' Meeting on Environmental Remediation of Off-Site Areas after the Fukushima Daiichi Nuclear Power Station Accident
Date:14-18 November, 2016.
The 2nd IAEA-MOE Experts' Meeting on Environmental Remediation of Off -Site Areas after the Fukushima Daiichi Nuclear Power Station Accident was held in Tokyo and Fukushima from 14-18 November 2016.
MOE officials, IAEA members, and the experts shared information on the current situation of environmental remediation in Fukushima and discussed volume reduction technology of contaminated soil, knowledge management, and so on. IAEA members visited Fukushima for opinion exchange with prefectural government and facility tour to be able to obtain latest information.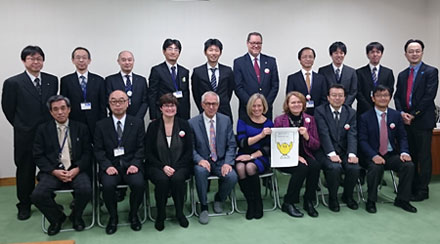 Post date:2016.10.28
The meeting of OECD Global Parliamentary Network was held on October 12 in Paris.
Date:October 12(Wed.), 2016.
In this meeting, the brochure "Progress in Fukushima" and the video messages from Mr. Tadahiko ITO, State Minister of the Environment, Japan, and Mr. Masao UCHIBORI, Governor of Fukushima Prefecture, were delivered to each participant. At lunch, rice and soy sauce donated by Fukushima Prefecture, as well as local saké, were served to the participants. They really enjoyed the products of Fukushima.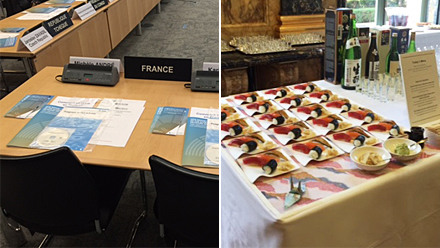 Progress
Detail and recent information, please check the progress sheet;
Progress on Off-site Cleanup and Interim Storage in Japan June 2017 (Post date:2017.6.20)

or please visit Decontamination Information Plaza in Fukushima City

---
*Click here for details
MOVIE
Living in Fukushima : Stories of Decontamination and Reconstruction
Nasubi no Gimon ("Nasubi's investigation")
Link