About this program
In March 2017, MOE completed the whole area decontamination in the Special Decontamination Area (SDA) excluding "Areas where Returning is Difficult" based on the Decontamination Implementation Plan. The groundless rumors or misconception, however, still exist about the progress of Environmental Remediation and regeneration of Fukushima area in the international communities. Therefore, Ministry of the Environment Japan (MOEJ) cooperated in producing the TV program "Fukushima Today" to show what is really going on Fukushima to the world. This program, which will be broadcast in 4 series, focuses on the key persons in Fukushima, showing you how hard they work to revitalize Fukushima.
On-air date : [Initial Broadcast] November 26 (Sun),[Rebroadcast] November 26 (Sun)
Broadcast countries and regions : Brunei , Cambodia , China , Hong Kong , Indonesia , Japan , Korea , Macau , Malaysia , Myanmar , Papua New Guinea , Philippines , Saipan/Guam , Singapore , Surilanka , Taiwan , Thailand , Vietnam
Number of broadcast households : 17,970,010 (Including hotel rooms 298, 632)
Was this video helpful?
Contents of the program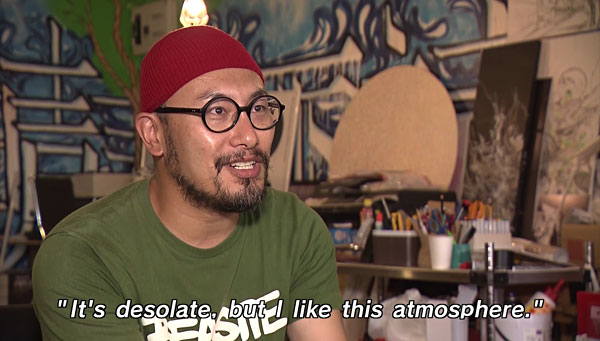 Mr.Riken Komatsu is freelance writer. He was born and brought up in Onahama, port town in Fukushima. He got a job at a local TV station, and later went to Shanghai. When he came back a year before the disaster, the shopping street in Onahama, which used to be famous for deep-sea fishing, was no longer vibrant. It looked, however, attractvie to him.He said, "I found the attractiveness of the town largely depends on how we see the town and how the town in shown to others."
Mr.Komatsu welcomes many people to his office. They open up their minds, exchange views and make them happen.
"It's nice to see what I've done serves me and others well. The more people enjoy my ideas, the more committed I become."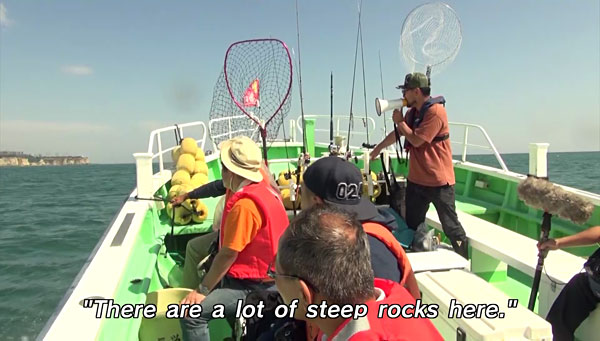 One day, the fishing event was organized by Mr. Komatsu.
People who learned of the event on the Internet participarted.
"There are a lot of steep rocks here." One hour after departure, Fukushima Daiichi comes into sight. A participant said,"I was a bit surprised to find that it looks like an ordinary factory."
Mr. Komatsu said," I started the event because the easiest way to understand is to see and look up by ourselves."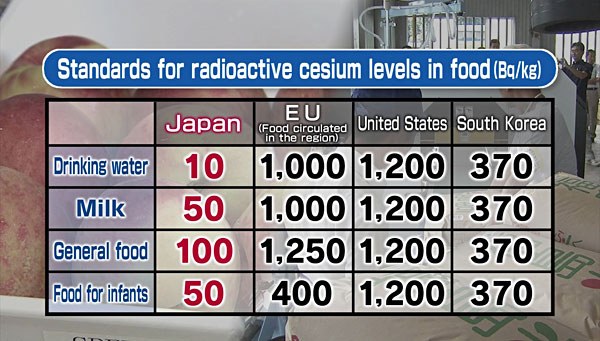 A voluntary fishing ban in Fukushima has been in place since the accident. The prefectural government has been monitoring radiation levels in fish and other seafood. Japan's radiation standards for food are stricter than those in other countries. The levels are shown in becquerels. Drinking water is defined under 10Bq,milk and baby food under 50Bq,and other food under 100Bq. No Fukushima seafood has topped the limit since April 2015.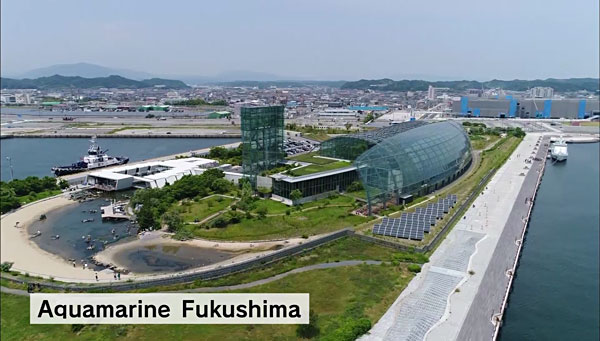 The fish caught by Mr.Komatsu and participants were checked for radiation at the aquarium's public event. Radiation check was done for the flounder, which was nine years old, born before the nuclear accident. An aquatic veterinarian said,"10 becquerels. It's normal for fish of this size and age. The limit is 100 Becqueresl. Very few fish contain such a high level of radiation." Mr.Komatsu said,"It's important local government and residents can check the data and understand the facts together. That information should not be imposed by the government but shared with the people."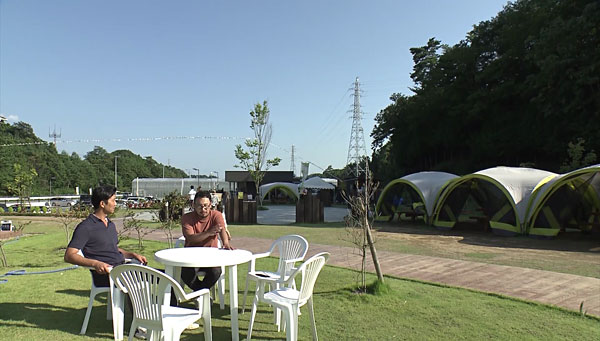 "Wonder Farm" is very unique facility, which combines farming and tourism. Mr. Komatsu comes to Wonder Farm owned by his friend, Mr. Hiroshi Motoki. Tomatoes are grown in a huge hothouse even in winter. Everything in the house is controlled by computers. Fertilizers are automatically supplied. Temperature control is also automated. Wonder Farm ships 600 tons per year. It's one of the largest tomato farms in Japan.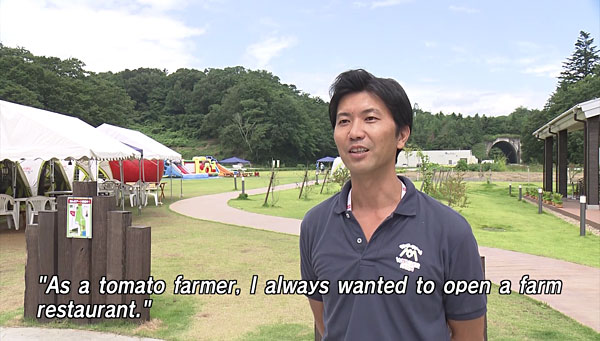 "As a tomato farmer, I always wanted to open a farm restaurant." Mr. Motoki said. It was the disaster that made him pursue his dream.
"After the disaster, I found this place. I wanted to turn this unused farmland into something that can help us and our fellow farmers."
One-third of farmers in the area went out of business.Mr. Motoki made use of their land. Fortunately, radiation levels were very low. He drove a tractor himself to resume farming here. Wonder Farm was completed in 2016. His dream has come true. He said, "The experience of the disaster is a lesson for the future. There must be something only affected people can do. We need to find it out and call it into being."
---