About this program
In March 2017, MOE completed the whole area decontamination in the Special Decontamination Area (SDA) excluding "Areas where Returning is Difficult" based on the Decontamination Implementation Plan. The groundless rumors or misconception, however, still exist about the progress of Environmental Remediation and regeneration of Fukushima area in the international communities. Therefore, Ministry of the Environment Japan (MOEJ) cooperated in producing the TV program "Fukushima Today" to show what is really going on Fukushima to the world. This program, which will be broadcast in 4 series, focuses on the key persons in Fukushima, showing you how hard they work to revitalize Fukushima.
On-air date : [Initial Broadcast] November 19 (Sun),[Rebroadcast] November 19 (Sun)
Broadcast countries and regions : Brunei , Cambodia , China , Hong Kong , Indonesia , Japan , Korea , Macau , Malaysia , Myanmar , Papua New Guinea , Philippines , Saipan/Guam , Singapore , Surilanka , Taiwan , Thailand , Vietnam
Number of broadcast households : 17,970,010 (Including hotel rooms 298, 632)
Was this video helpful?
Contents of the program
Mr. William McMichael, Assistant Professor, Fukushima University holds the Fukushima Ambassadors Program(FAP) twice a year since 2012. This program is an opportunity for students around the world to see, hear and reflect objectively on the challenges faced in Fukushima today. 21 students from foreign universities participated in the 11th FAP this year. Through this FAP, the first program shows you how foreign students see and feel Fukushima.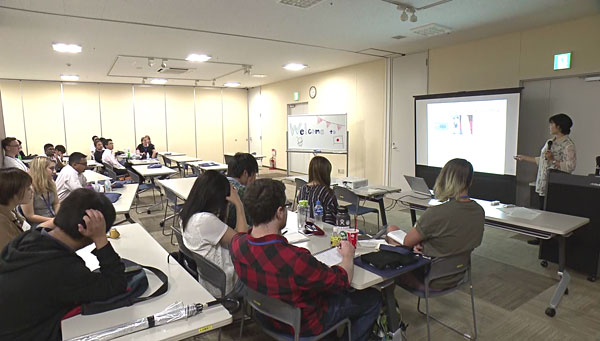 In the first, the students attended a lecture by Dr. Sae Ochi, who has been involved in medical care in disaster-hit areas. A student asked a question; So you said, the perception and the actual fallout from the disaster caused a lot of mental issues. So are you talking about depression, anxiety, PTSD and in relation to that, their increase in the area due to the disaster? Dr. Ochi answered, "Yes, of course. It increased. Actually, the mental health problem is severe."
Students learned about Fukushima and acquired knowledge before coming to Japan. What impressions did they have about Fukushima?
I feel safe. I feel safe.I know that the radiation which we are getting here is even not as high as the normal becquerels in Germany for example.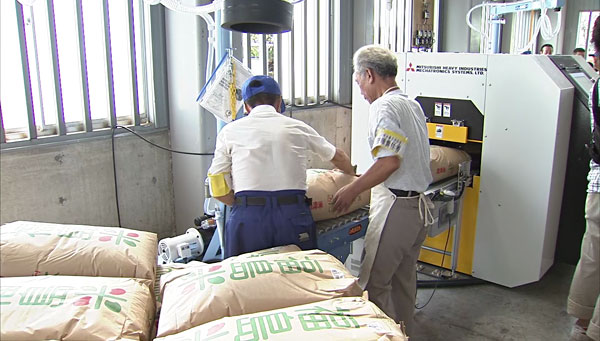 The students visited the Fukushima Agricultural Technology Centre. They were briefed on the inspection system for agricultural produce, which is one of their focuses of interests.
Japan has created standards for radioactive materials contained in food and strictly manages them. The Japanese standards are far stricter than those in other countries. All rice harvested in Fukushima Prefecture is shipped after undergoing radiation checks.
Ten million bags of rice were inspected in 2016. None of them contained radioactive materials exceeding the standards.
Radiation checks are also conducted for other agricultural produce so that food containing higher-than-permitted levels of radiation won't be circulated to the market.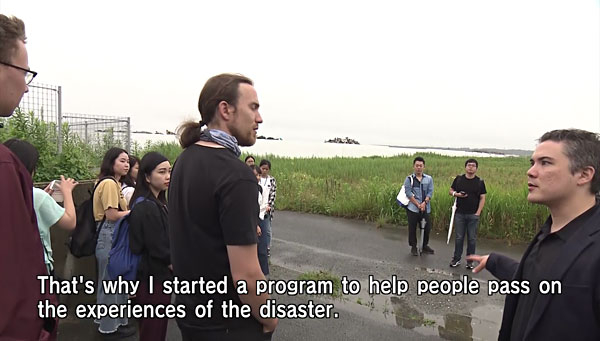 Mr. McMichael tells the students why he decided to make a plan for this program. "I was deeply frustrated and felt the dilemma because inaccurate information about my beloved Fukushima was spreading abroad. That's why I started a global program to nurture human resources who can pass on the experiences of the disaster."
A student responded to what he said,"If you google Fukushima, I'd say 70, 80 percent of the pictures are not from Fukushima so just put things into perspective." Another student also said,"They haven't talked about it recently. But back in 2011, it was very alarmist. It was very worrying-sounding. I know, for one, my father stops (stopped) eating any imports of Japan because he was afraid of radiation. He still hasn't taken it back up"
The FAP includes a visit to the Fukushima Daiichi Nuclear Power Station to allow the students to have a first-hand look.
Wearing full-face masks and protective gear used to be a requirement for people entering the nuclear station compound. But now, the workers only wear only surgical masks and regular work clothes in 95% of the site area. The students who stay inside the bus do not even need to wear masks. Shortly after the bus started, the building of the Number One reactor came into sight. Its roof was damaged by a hydrogen explosion. The bus was about 100 meters from the building. The students were surprised that they could come this close.
A student said, "I thought that I could never visit Daiichi, ever. They are cleaning everything nicely, 6000 people working, it was an amazing experience.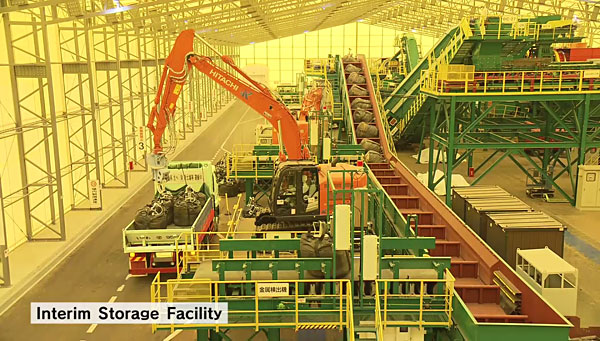 The Fukushima Daiichi accident released radioactive materials to wide areas. In Fukushima Prefecture, decontamination work to remove radioactive materials has been carried out to reduce radiation doses.
Buildings and roads are washed, surface soil and dead grass are removed and collected. The work requires patience.
Soil and other materials removed in decontamination work are expected to need 22 million large plastic bags.
They also visited the interim storage facility whose construction is rapidly in progress. It will store soil and other materials removed in decontamination work until their final disposal.
The picture above is the reception and classification facility at the interim storage facility. It features cutting-edge machines. The students saw the facility from inside the bus. The machines are remote-operated from the control center. Grass, branches and stones are removed from the soil and they are classified based on their levels of contamination.
And soil and other materials removed in decontamination work will be stored until their final disposal.
Efforts are underway to reuse soil generated from decontamination work.In Minamisoma City, first model of recycling demonstration is underway to make sure the safety ;Soil with low-level radioactivity classified at the interim storage facility is to be used as civil engineering materials, such as embankment for roads.
Here, test embankment with contaminated soil will be covered with uncontaminated soil. Then radiation level in the air and underwater will be monitored for a long time to confirm safety.
Most of the radioactive waste will be recycled.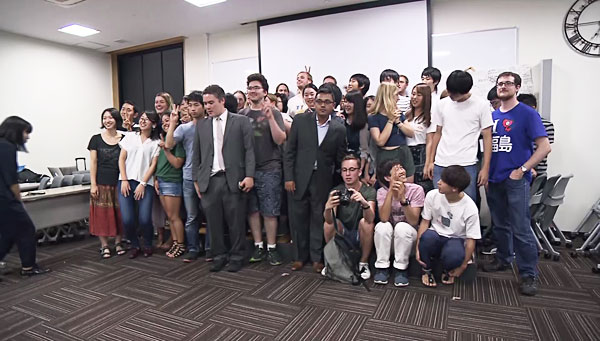 Having seen Fukushima with their own eyes, what ideas do the students come up with?
Mr. McMichael hopes that the students will become great ambassadors who can tell the world about how Fukushima is right now.
"There is really no "one" perfect answer, but I think it's this proactiveness of the students who have been on this program to communicate that will play a big role in passing on the realities of Fukushima to the world."
---